Products
Wafer Fabrication Equipment
The Beneq Transform is a new class of ALD cluster tool. It uniquely combines automation with both thermal batch and plasma enhanced ALD process modules. The Beneq Transform offers unparalleled flexibility for processing sequences with multiple ALD process modules to meet wafer capacity. It is designed to be upgradable to meet growing volumes and new ALD processes.
---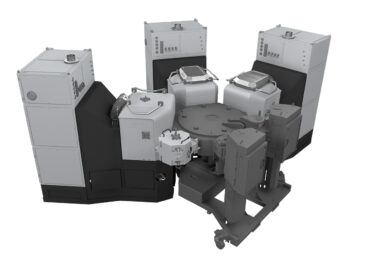 The BENEQ Transform™ is a one-stop, production-ready ALD solution for power electronics, MEMS and sensors, RF, LED, photonics, and encapsulation applications. It offers both thermal and plasma ALD modules and is capable of single or batch processing. Its proprietary preheating module eliminates hours of waiting time and boosts throughput to a whole new level: 15 wafers per hour @50 nm Al2O3, in thermal mode. Throughput can be further increased by adding up to 2 more process modules, thermal or plasma.
See product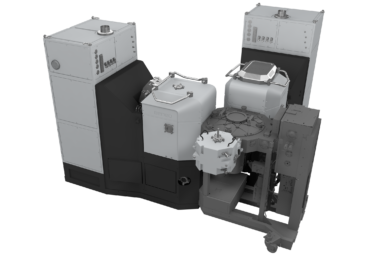 Maximize versatility as volume scales. The BENEQ Transform™ Lite offers the same thermal, plasma and preheating module as the larger Transform™. It works well for R&D, prototyping, as well as volume production. It is capable of surface pre-treatment and can coat substrate materials at wafer sizes from 3 to 8 inches. With the BENEQ Transform™ Lite customers can now run several different ALD processes on multiple devices and applications, all on a single footprint!
See product
---
Comparison
Which product is for you
Product
Transform™ Lite
Transform™
C2R
Dimensions
3000 x 1250 x 2250 mm
3000 x 3000 x 2250 mm
3800 x 1350 x 1950 mm
Max Batch Load
200 mm x 25 wafers
200 mm x 25 wafers
200 mm x 7 wafers
Integration
Cluster, up to 2 ALD modules & 1 pre-heater
Cluster, up to 3 ALD modules & 1 pre-heater
Cluster, stand alone ALD module
Ozone Process Capability
Optional
Optional
No
Wafer Pre-Heating
Yes
Yes
No
Wafer Cooling
Facet-mounted
Built-in
No
Temperature Range
25 – 420 C
25 – 420 C
25 – 200 C
Transfer Module Type
Mx400
Mx600
Mx600
Wafer Throughput (Al2O3 @ 200 C, 50 nm)
15 wafers/hour – 1 Process Module
40 wafers/hour – 3 Process Modules
56 wafers/hour
Wafer Throughput (HfO2 @ 250 C, 20 nm)
13 wafers/hour – 1 Process Module
28 wafers/hour – 3 Process Modules
process not available
Integration
SECS/GEM
SECS/GEM
SECS/GEM
Safety and Ergonomics
SEMI S2 and S8
SEMI S2 and S8
SEMI S2 and S8
Dimensions
3000 x 1250 x 2250 mm
Max Batch Load
200 mm x 25 wafers
Ozone Process Capability
Optional
Wafer Cooling
Facet-mounted
Temperature Range
25 – 420 C
Transfer Module Type
Mx400
Wafer Throughput (Al2O3 @ 200 C, 50 nm)
15 wafers/hour – 1 Process Module
Wafer Throughput (HfO2 @ 250 C, 20 nm)
13 wafers/hour – 1 Process Module
Safety and Ergonomics
SEMI S2 and S8
Transform™ Lite
Dimensions
3000 x 3000 x 2250 mm
Max Batch Load
200 mm x 25 wafers
Ozone Process Capability
Optional
Temperature Range
25 – 420 C
Transfer Module Type
Mx600
Wafer Throughput (Al2O3 @ 200 C, 50 nm)
40 wafers/hour – 3 Process Modules
Wafer Throughput (HfO2 @ 250 C, 20 nm)
28 wafers/hour – 3 Process Modules
Safety and Ergonomics
SEMI S2 and S8
Transform™
Dimensions
3800 x 1350 x 1950 mm
Max Batch Load
200 mm x 7 wafers
Ozone Process Capability
No
Temperature Range
25 – 200 C
Transfer Module Type
Mx600
Wafer Throughput (Al2O3 @ 200 C, 50 nm)
56 wafers/hour
Wafer Throughput (HfO2 @ 250 C, 20 nm)
process not available
Safety and Ergonomics
SEMI S2 and S8
C2R