Beneq introduces new cluster-compatible ALD equipment family for fast wafer processing
Beneq is known for fast Atomic Layer Deposition (ALD) equipment for industrial applications. Beneq's mission has been to take new ALD applications from research labs all the way to industrial production. Beneq's high-capacity ALD solutions have enabled completely new innovative products and coatings that have not been possible in industrial scale before. The reason is simple: Beneq has taken deposition speed, capacity and throughput of ALD equipment to a completely new level.
Today, we start a throughput revolution for ALD in new More than Moore wafer processing markets.
Introducing Beneq C-Series – Cluster-compatible ALD equipment for high-volume wafer production
In Semicon Europa, the largest microelectronics event in Europe, that will start on November 14th in Munich, Germany, Beneq will launch Beneq C-Series, a new Cluster-Compatible ALD product family for high-volume manufacturing of wafers.
Beneq C2 – Automated batch wafer ALD equipment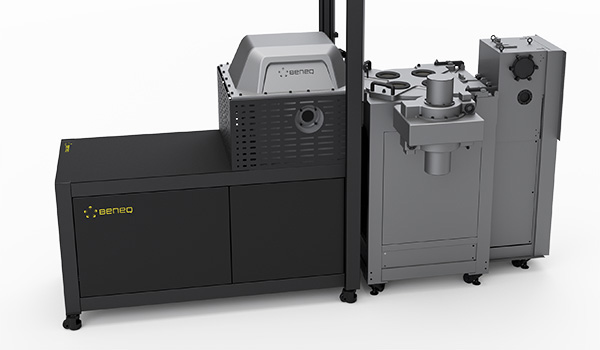 Beneq C2 is a cluster-compatible automated wafer ALD system for industrial processing of wafers. It is available both as a single-wafer version and as batch-processing equipment for high volume manufacturing. Beneq C2 offers a unique combination of high capacity batch processing and standard cassette-to-cassette automation. Each process module on the cluster can process up to 30 000 wafer passes per month(200 mm wafers).
Beneq C3R – Ultra-fast high precision spatial ALD coating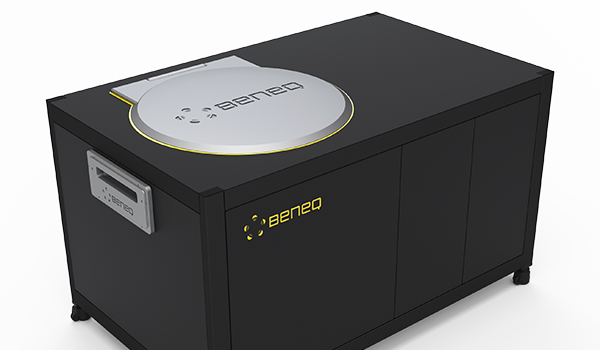 Beneq C3R is an ultra-fast rotary PEALD (Plasma-enhanced ALD) system for high-volume manufacturing. It is the spatial ALD member of our Cluster-Compatible equipment family. It takes the PEALD process to a fully new level – for the first time, PEALD can be used in high volume manufacturing. Because of the plasma enhanced rotary ALD process, the Beneq C3R is ideal for the so called thick ALD films, even up to a micrometer.
Ideal solutions for ALD in emerging More than Moore markets
The new products provide an optimal solution for high performance ALD on wafers in industrial applications, such as optical coatings, insulators and barriers, and high-volume manufacturing of wafer coatings in the semiconductor and MEMS industry. They have been designed with special focus on emerging More than Moore semiconductor markets, such as Power and RF devices, RF and Piezoelectric MEMS, MEMS sensors and actuators. image Sensors, LED and OLED.
We are looking forward to seeing you in Munich
For more information about Beneq C-Series equipment and the ALD throughput revolution in wafer processing, meet us in Semicon Europa in Hall B1, stand 1767, or visit the product pages for Beneq C2 and Beneq C3R.