PRODUCTS
Batch Production
Largest scale, general purpose ALD production systems ideal for coating diverse substrate types and thick films. Easily scale up ALD deposition from the R&D phase to full manufacturing.

---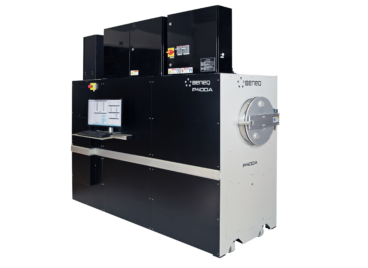 Built with reliability in mind, the P400A is the result of more than 20 years of ALD production experience. The P400A decouples pressure relations by using a single mass flow controller with carrier gas distribution solely by orifices. By using only solenoid type valves, ALD dosing is fast and repeatable
See product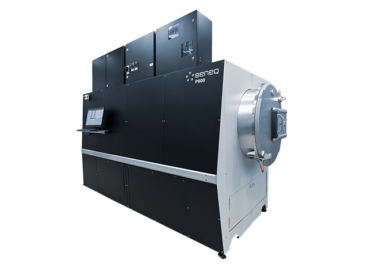 The industry standard for ALD coating of large batches and parts. Capable of ALD processes of metal oxides, rare earth oxides, nitrides, sulfides and carbides. Large enough to accomodate a variety of reactions chambers for best uniformity regardless of sample size. Patented dosing valves and Beneq's unique backsuction feature prevent any precursor leak to the reaction chamber.
See product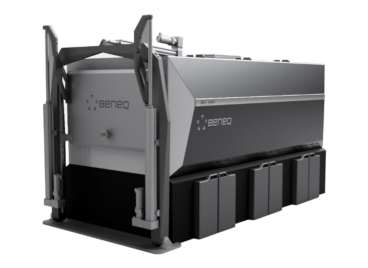 The world's largest ALD reactor. Uniquely designed to coat very wide area substrates and large batches of 3D components. Equipped with high-capacity precursor sources, rotatable reaction chambers, and optional pre-heating oven for ALD on the biggest scale.
See product
---
Comparison
Which product is for you
Product
P400A
P800
TFS 500
Transform™ Lite
Dimensions
2400 × 930 × 2420 mm
3200 × 1340 × 2460 mm
1600 × 900 × 1930 mm
3000 x 1200 x 1950 mm
Chamber Volume
250 x 250 x 700 mm
600 x 300 x 800 mm
200 x 170 mm (diameter x height)
200 mm x 25 wafers
Usage
Production
Production
R&D, Production
Production
Integration
Stand-alone
Stand-alone
Cluster
Cluster
Temperature range
50 – 500 °C
50 – 500 °C
25 – 500 °C
25 – 400 °C
Dimensions
2400 × 930 × 2420 mm
Chamber Volume
250 x 250 x 700 mm
Temperature range
50 – 500 °C
P400A
Dimensions
3200 × 1340 × 2460 mm
Chamber Volume
600 x 300 x 800 mm
Temperature range
50 – 500 °C
P800
Dimensions
1600 × 900 × 1930 mm
Chamber Volume
200 x 170 mm (diameter x height)
Temperature range
25 – 500 °C
TFS 500
Dimensions
3000 x 1200 x 1950 mm
Chamber Volume
200 mm x 25 wafers
Temperature range
25 – 400 °C
Transform™