Spatial ALD Equipment
Beneq C2R
Ultra-fast high precision spatial ALD coatings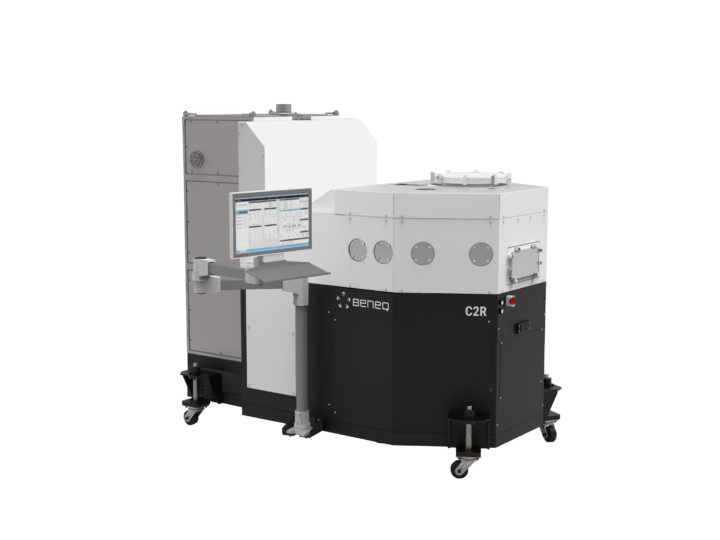 Ultra-fast high precision spatial ALD coating
Beneq C2R is the spatial ALD member of our cluster-compatible equipment family.
Beneq C2R takes the Plasma Enhanced ALD (PEALD) process to a fully new level – for the first time, PEALD can be used in high volume manufacturing. Because of the plasma enhanced rotary ALD process, the Beneq C2R is ideal for thick ALD films, even up to several micrometers.
Beneq C2R provides an optimal solution for high performance ALD in industrial applications, such as optical coatings and barriers.
The Beneq C2R is the ideal product when speed, cost, low process temperature, and the highest possible film quality are the driving factors.
Technical highlights
Ultra-high deposition rates, up to several micrometers per hour
Batch PEALD process for up to 7 pcs of 200 mm wafers
For lenses and other 3D substrates with thickness up to 30 mm
High film thickness uniformity, suitable for demanding optical coating applications
Can be equipped with a load lock or wafer automation.
Automation Option
The Beneq C2R features an automation option based on the trusted MX400 transfer module by Brooks Automation. Included in the automation offer:
Brooks MX400 cluster based module
Dual arm vacuum robot
Sample aligner
Optional preheating and cooling
We were surprised by ALD's simple adaptation to optical coatings.

DR. ANDREAS WIENKE, LASER ZENTRUM HANNOVER (LZH)