Products
Research Equipment
Beneq is the most installed ALD equipment provider for academic research and corporate R&D. Our products have been designed to minimize cross contamination in a multi-user research environment. Wide range of options and upgrades for the most demanding research requirements.

---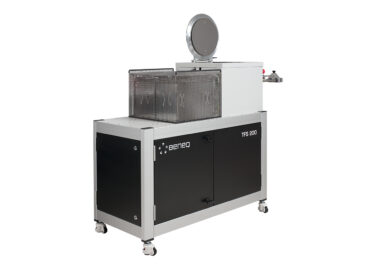 ALD tool with a dual chamber structure and all metal sealing surfaces for minimal cross contamination. The TFS 200 straddles research and production with vast array of options and automation. Inert gas valving prevents precursor residues from entering the reaction chamber ensuring short ALD cycles.
See product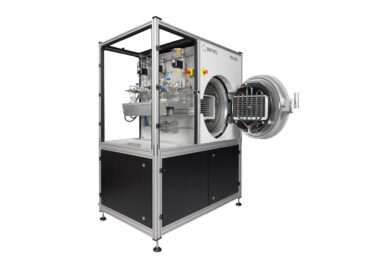 Featuring all the capabilities of the TFS 200, the TFS 500 has the same capabilities on a grander scale. The larger reaction chamber makes it capable to process 300 mm wafers, solar cells and powders. Front access allows for easy loading and unloading of medium to large 3D objects.
See product
---
Comparison
Which product is for you
Dimensions
720 x 1340 x 1280 mm
1600 x 900 x 1930 mm
Chamber volume
200 x 95 mm (diameter x height)
200 x 170 mm (diameter x height)
Usage
Research, Production
Research, Production
Integration
Cluster
Cluster
Temperature Range
25-500 °C
25 – 500 °C
Very Low Vapor Pressure Precursors
Yes
Yes
Dimensions
720 x 1340 x 1280 mm
Chamber volume
200 x 95 mm (diameter x height)
Usage
Research, Production
Temperature Range
25-500 °C
Very Low Vapor Pressure Precursors
Yes
TFS 200
Dimensions
1600 x 900 x 1930 mm
Chamber volume
200 x 170 mm (diameter x height)
Usage
Research, Production
Temperature Range
25 – 500 °C
Very Low Vapor Pressure Precursors
Yes
TFS 500