Beneq sponsors SPIE Photonics Europe in Strasbourg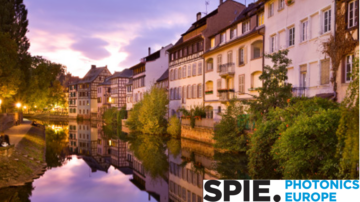 Beneq is excited to be a Platinum Sponsor of this year's SPIE Photonics Europe in Strasbourg, France! Come see us at Booth #322P on April 5th and 6th in the Palais de la Musique et des Congrès to learn about ALD for optical coating manufacturing. ALD is the best alternative to traditional coating methods, like PVD, providing incomparable conformality on all length scales from waveguides and photonic devices to astronomical mirrors.
We will be showcasing our plasma-enhanced spatial ALD system, the Beneq C2R, as well as our batch ALD tools, for high-throughput, high-volume optical coating production. In addition, Dr. John Rönn will be presenting a talk titled, "Er-doped hybrid waveguide amplifiers with multiple spatially engineered active layers for on-chip optical gain enhancement" on April 4th at 12:10 pm.
Register for the event here: https://spie.org/conferences-and-exhibitions/photonics-europe
Dr. John Rönn's talk: Slideshare