---
ALD Optical Coating
Hello, 3D uniformity.
Sustaining optical performance requires a high degree of uniformity, typically around 1% depending on the optical specification. Unlike PVD, ALD coatings are ideal both at the micro level for nano structures and the macro level for any free-form optics. ALD forms monolayers through saturated chemical reactions, so you can tailor properties of optical materials at atomic-scale accuracy. This offers excellent repeatability and thickness control on large batches.

Introducing Beneq P400A: designed for the perfect balance between uniformity and throughput.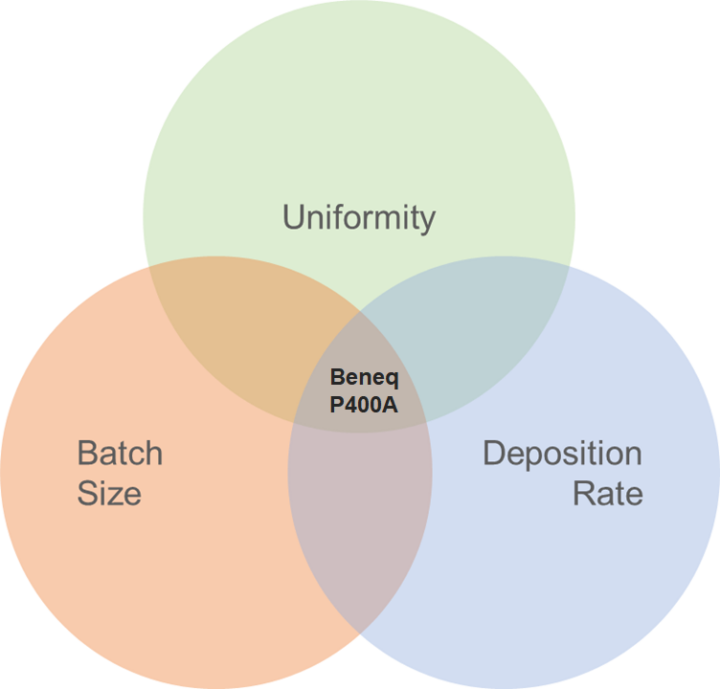 While generally lower in deposition rate compared to PVD, ALD compensates by using larger batches. The Beneq P400A is optimized to conformally deposit thick films at a higher growth rate in a larger batch.
We provide you with expertise and software to design every individual ALD layer for the best performance subject to your design constraints.
Learn more about ALD coatings for spherical domes.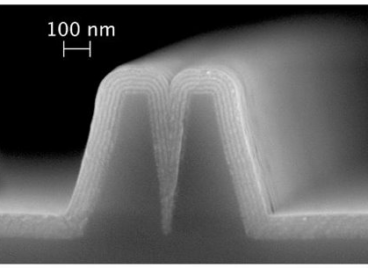 Silicon test structure
Perfectly conformal ALD film stack on silicon test structure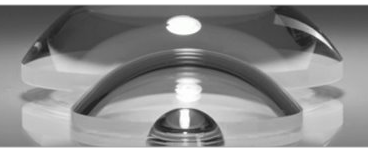 Curved lenses
ALD is ideal for highly curved lenses
Batch coating of large diameter optical dome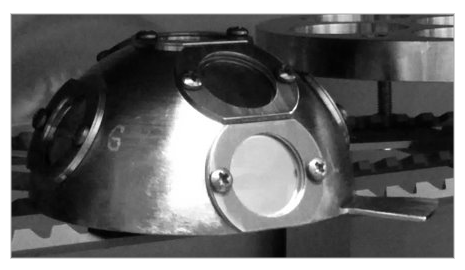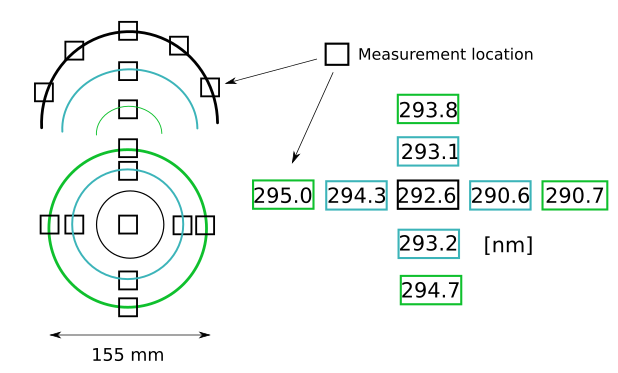 A simpler alternative without compromise in throughput.
Unlike PVD, you do not need to rotate the substrates with ALD. This means a simpler way to enable larger batch production. The Beneq P400A offers a unique combination of high uniformity, large batch size and high deposition rates. The Beneq ALD process guarantees conformality on complex 3D shapes. It offers the ideal coating soutions for freeform optics, optical domes, optical gratings and more.