BENEQ PRESS RELEASE
Beneq and Lung Pien Launch ALD Product Partnership for Optical Coating Manufacturing
Espoo, 29 May 2023 11:00 EEST

Finnish ALD equipment manufacturer Beneq has entered a partnership with Lung Pien Vacuum Industry Co., Ltd., a leading vacuum coating equipment manufacturer headquartered in Taiwan.
The two partners jointly held an "ALD Optical Coating" seminar in April this year and invited major optical manufacturers in Taiwan to gather and share the latest developments in ALD solutions for emerging optical applications, including camera lenses on mobile phones and automotives. The goal was to actively introduce Atomic layer deposition (ALD) technology through industry exchanges to solve complex problems for mass production.
ALD is a process of depositing single or multiple layers of atomic thin films, by forming self-limited reactions between precursor gases and the substrate surface. Key advantages include the ability to cover large areas, high step coverage, high thickness uniformity, low-temperature processing, and atomic-level film thickness control.
Beneq was the first in the world to begin using atomic layer deposition (ALD) for industrial production back in 1984. Today, it is a global leading manufacturer of ALD equipment, offering a wide range of technical products and R&D services, and is committed to finding industrial ALD solutions through co-development and collaboration. More recently, Beneq introduced AtomGrassTM ALD, a wide-angle, broadband anti-reflective (AR) coating that offers less than 0.07% average reflectance between 400 nm and 1000 nm in wavelength, as well as a drastic increase in performance at high angles of incidence.

"There is a clear, growing demand for ALD in the development of nano-processes in the integrated circuit industry. Many key thin-film processes have been replaced by ALD instead of traditional CVD or PVD methods," says Peter Hsieh, Sales Director of Beneq's Advanced ALD Business Unit. "In addition to semiconductors, many industries and fields have a trend towards miniaturization of components. By now, the development of ALD is closer to industrial-grade 12-inch mass production ALD equipment in fields such as optoelectronics and biomedical materials, camera modules, automotive, autonomous driving, lidar, VR, and medical materials. We are confident that there will be excellent application opportunities in the next few years."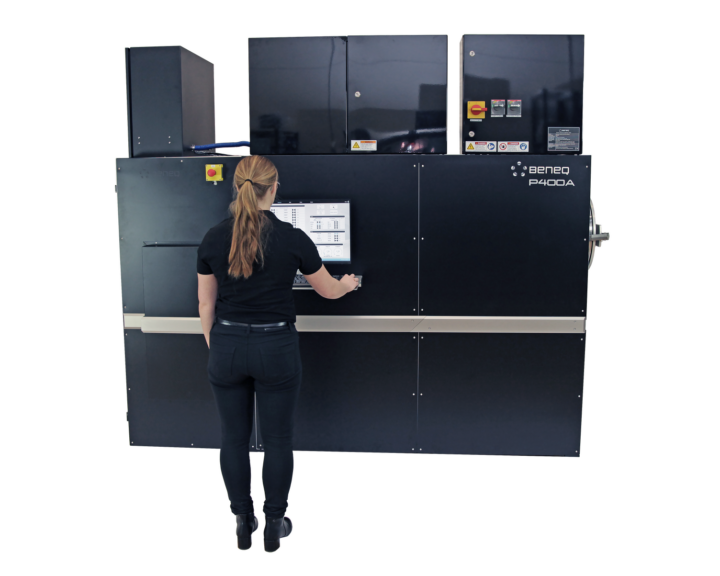 Lung Pien's Chairman, Amos Yang, shares that, since its establishment in 1991 the company has a deep and longstanding relationship with the optical industry. "We have been deeply involved in the optical industry for many years. We are committed to providing customers with a complete turnkey service, including in product design, development, equipment manufacturing, production planning, operator training, and process design consulting."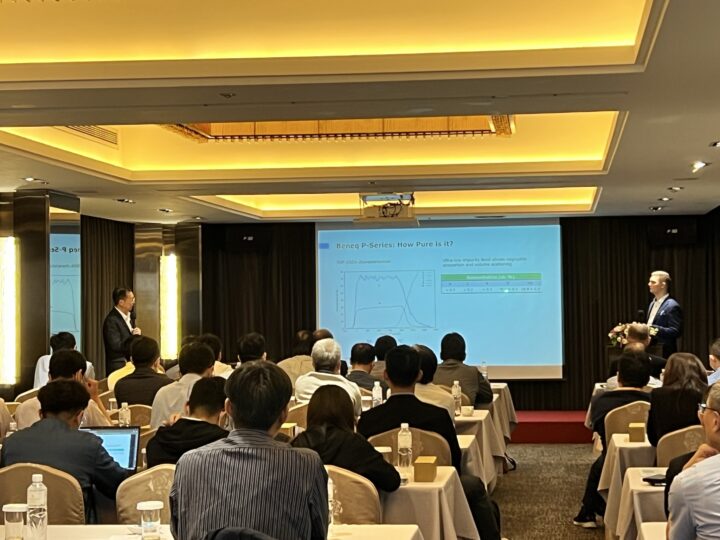 Currently, Lung Pien's focus has been on the manufacturing of vacuum evaporation and sputtering equipment, thin film process technology services, Bluetooth temperature monitoring devices, vacuum accessories, sales of film-forming consumables, and the distribution of Olympus optical inspection equipment. On February 14th, Lung Pien Vacuum and Beneq became partners, whereby the Taiwanese manufacturer will provide Beneq's equipment products and services to its extensive network of optics customers in the APAC region.
Beneq and Lung Pien will collaborate in the future to develop and actively promote ALD coating technology, which will be applied to high-end curved lenses in Taiwan's optical market. ALD technology provides uniform conformal thin film layers for the most challenging structures, making it ideal for high-end optical applications. Lung Pien Vacuum Technology, as an industry pioneer, intends to continue contributing to the future development of the industry as a whole.
About Beneq 
Beneq is the home of atomic layer deposition. In 1984, we established the world's first industrial production using ALD. Today, we lead the market with products for R&D (TFS 200, TFS 500, R2), semiconductor device fabrication (Transform®), 3D and batch production (P400A, P800, P1500), ultra-fast spatial ALD (C2R), and roll-to-roll ALD (Genesis). 
Beneq's unique Development Service simplifies customer adoption and proof-of-concept for new ALD processes, while our Coating Service cuts down time to market by outsourcing state of the art ALD production. Our team of engineers and experts is dedicated to making ALD tools accessible for researchers. 
About Lung Pien
Lung Pien Vacuum Industry Co., Ltd. is established in 1991 and focuses on vacuum coating technology development for years. It has been the most professional optical vacuum coater manufacturer in Taiwan. Lung Pien specializes in the production of optical vacuum coaters for metal coating, sunglass coating, plastic and glass coating.
Lung Pien offers customers turn-key system solutions and technical support service, including customized equipment design, production layout planning, on-site training, and technical consultation for manufacturing process. In addition to the vacuum coaters, it also serves as an agent of European, American and Japanese who are producing components and instruments related to vacuum coaters, such as coating material, e-beam gun, ion source, vacuum pumps, pump oil, and Olympus Reflectometers among others.
Press Contacts
Lie Luo, Head of Marketing, Beneq, lie.luo@beneq.com
Colin Kuan, Deputy General Manager, Lung-Pien, colin@lp-vacuum.com.tw