My Beneq Values
"My team is everything" 

A strong sense of community and collaborative spirit is what has allowed Event Marketing Specialist Andrea Zambrano to thrive at Beneq, in an industry that was once unfamiliar to her. Learn more about how Andrea implements the Beneq value in her work – make it together as a caring community,
I've been at Beneq for a couple of years now, following more than a decade working in marketing for the technology sector. I'm originally from Ecuador, but first moved to Finland to complete my master's in financial and management accounting in Oulu back in 2011. While I was originally torn between going down either the finance route or the marketing route, I finally found my niche in B2B technology marketing, following a stint at Fortum.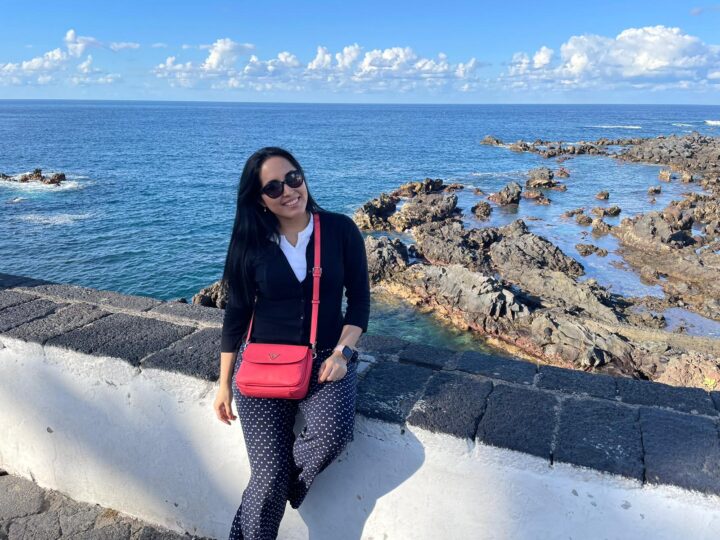 In spite of this, the early days of my time at Beneq felt like such a steep learning curve. ALD is a fascinating industry, albeit a complex one that I knew very little about. However, thanks to the supportive and incredibly inspiring people around me, I've been able to truly understand our value proposition to ensure that Beneq reaches the customers that need us.  
Unfamiliar territory  
Today, I'm in charge of organizing events for Beneq, such as talks, conferences, and trade fairs, which are invaluable for generating leads and building relationships with our target customers. Since my job is to make those initial connections, I need to know what I'm talking about.  
Since I knew almost nothing about ALD at the start of my Beneq journey, this was a somewhat daunting prospect. Thankfully, I have been surrounded since day one by people who are super passionate about what they do and are always happy to help you learn.  
In the marketing team, we have a mix of ALD experts and newcomers to the field like me, who need to learn the ropes in order to do our jobs well. From the very beginning, my colleague Tyler, who works as a Technical Marketing Manager has been my rock. He has a literal PhD in ALD, and he uses this knowledge to run internal training sessions and make sure that we are all equipped with the resources we want and need.  
Meanwhile, the rest of my team has been proactive in sending me the literature and resources I need to familiarize myself with the field and the industry, as well as the customers who can benefit most from what we have to offer.  
At Beneq, it feels like the whole community is invested in seeing you thrive, which means a lot to me.

Andrea Zambrano
A caring community  
The warmth and openness of the people around me has been an integral part of my journey, and of Beneq's growth as a company. People want to collaborate here, and if you need help, you can always ask for it. It's refreshing how open people are to ideas here. No matter what your background is, you are welcome to offer solutions wherever you identify a problem.  
In the technology sector, this kind of open attitude is less common than you might think. It feels like everyone recognizes the importance of avoiding working in silos, and our culture is shaped around that principle. We have weekly lunches and monthly beers, where we always make a point of inviting people outside of our teams or business areas.  
This helps create an easygoing atmosphere, where you feel confident to approach, say, a senior engineer to ask them to help you learn something.  
Beneq might be relatively small, but it's very international, which I also think is key to understanding our culture. We all have something unique to offer, and we have a shared understanding that pooling our experiences and breaking down barriers is the best way to utilize this.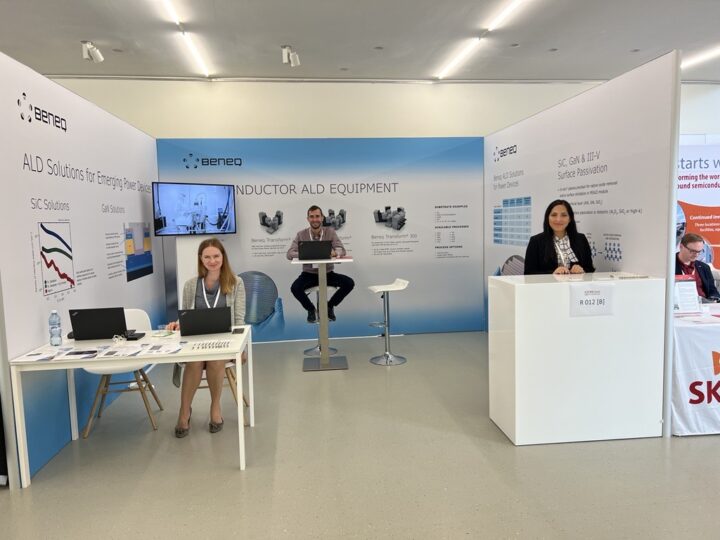 At the edge of something special  
Most importantly, it's the nature of what Beneq does, and its growing importance to so many industries and people, that unites all of us with a shared sense of purpose. I've seen from my coworkers – many of whom similarly did not have any prior experience of ALD – just how far you can go when you're armed with a desire to learn.  
It might seem complicated if you don't have a science background, but the technology is so interesting once you scratch the surface that you just want to learn more. ALD feels genuinely important right now. We need it for electric vehicles, smartphones, medical technology – how can you not be interested in that?  
We all seem to recognize that we're on the edge of something special and useful to the world. I think ultimately, this is what drives our sense of community and desire to learn together.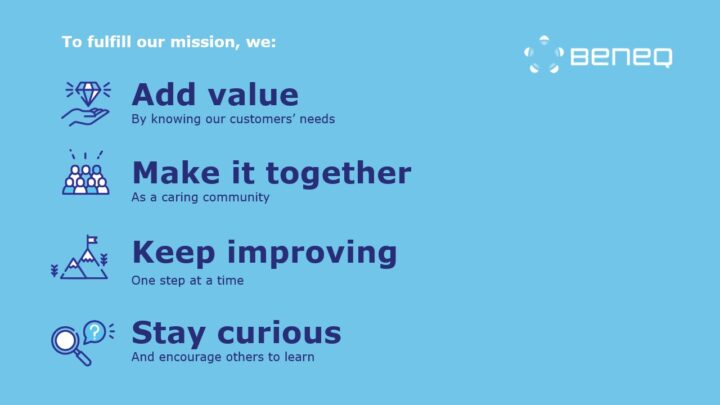 ---