My Beneq Values
"I am what I've learned"

"Learning isn't just something I enjoy doing – in my line of work it's very much required," says specification engineer Sam Fors. In his view, life is all about learning and improving. Learn more about how Sam implements the Beneq value in his work – keep improving one step at a time.
As the industry expands, so do our customers' needs. It's important for me to develop myself continuously and keep up with an industry and technology that are advancing all the time.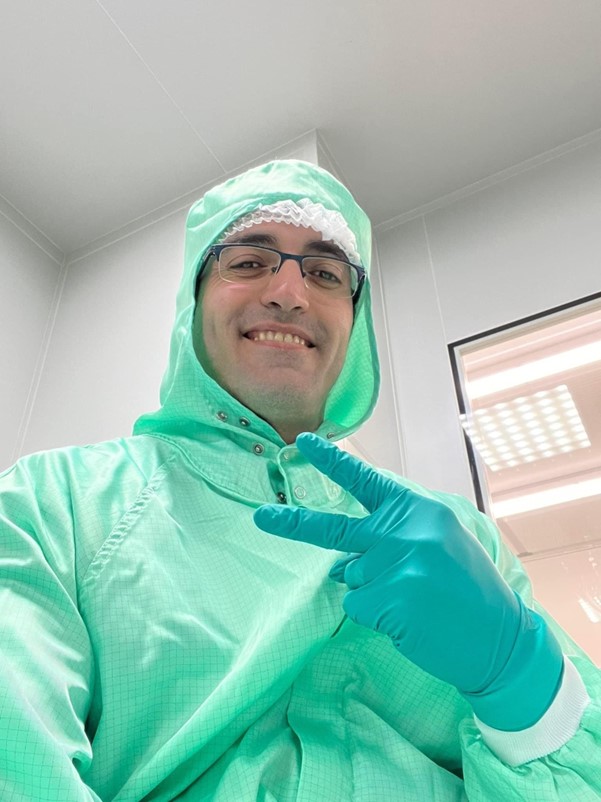 My duty as a specification engineer is to review customers' specification files and respond to them. The customer sends us their wishes and requirements, and I review them and confirm whether the tools we manufacture here at Beneq can or cannot meet their demands.
This requires a strong desire to keep on learning, because otherwise, I wouldn't be able to respond to our customers' needs. For example, if they wanted certain components and I didn't know exactly what component they were referring to and what it does, I wouldn't be able to help them.
The more I learn, the more I realize I don't know anything, and that many of the things I assumed I knew were just that – assumptions.

Sam Fors
The semiconductor industry is an ocean and I'm a small fish who can taste a small amount of this ocean of information.
I firmly believe that the day I stop learning and improving is the day I die. I might walk around after that, but I won't feel alive.
Adding value in customer interactions
Promptly delivering accurate information to customers is one way I'm able to support them and add value. When they ask questions, my answers don't just cover what they were asking for. Giving more details and explanations tells my customers that I care about them and their priorities, that their needs matter to me and that I value their time.
Another task of a specification engineer is to certify the tools based on industry standards. By nature, they should be calm and patient so they can understand the standards and properly communicate them to the engineers whose task is to design and build the tools according to those standards.
A people's person
I was born in Iran and came to Finland when I was 17. While studying for my bachelor's and master's degrees, I met a lot of people from different companies, countries and backgrounds.
I grew up with these people, basically. I was going to school and partying with them, and we worked on projects together. Everything I learned from those earlier years has helped me in dealing with people from different backgrounds as I currently do in my day-to-day work.
Being a good communicator – knowing how to talk to people with distinct personalities from a variety of cultures – is part of my job description. A specification engineer needs to be a people's person – someone who is friendly and empathetic, so those who interact with them on a daily basis like them and feel comfortable and supported.
Growing together
My ideal company is one where people respect each other, work well together, and try to develop the organization together.
My role gives me opportunities to communicate with members of different teams involved in engineering, assembly and management. With my strong technical background, I'm also able to offer help to mechanical, electrical, testing and automation engineers when they need it.
I have to confess I'm not a big fan of remote work, since it noticeably limits communication between colleagues. But even when dealing with co-workers remotely, I try to be friendly, polite and kind. Nevertheless, the level of contact and communication that we can gain from engaging face-to-face is something that's hard to achieve through emails, messages, and remote meetings.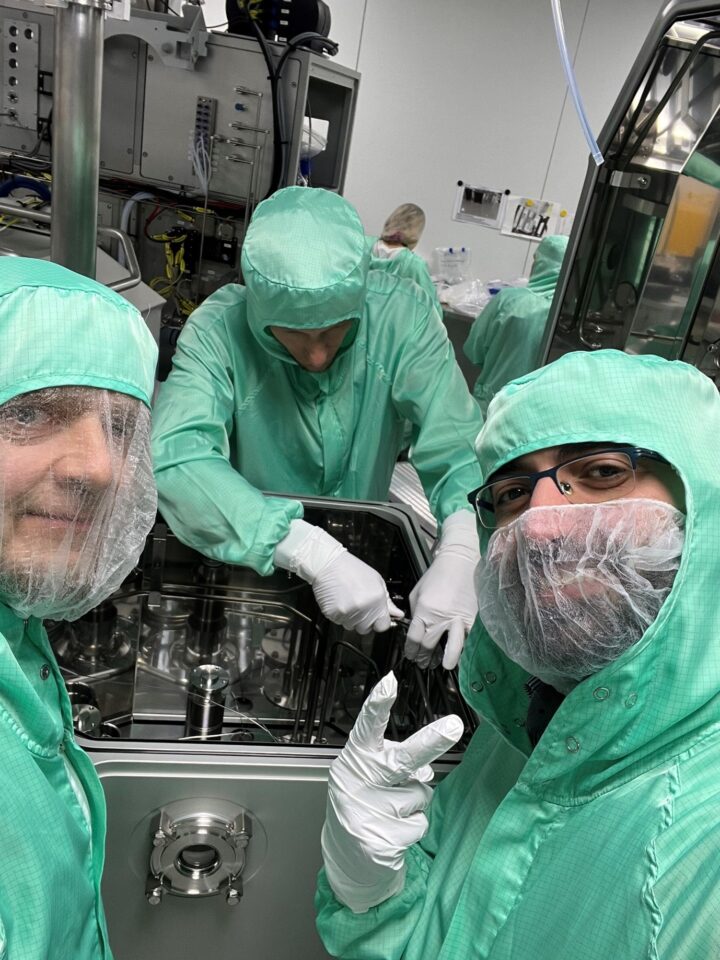 A culturally diverse community
My first six months or so at Beneq was like a honeymoon in many ways. Getting to know my colleagues and finding out about so many different things was a lot of fun. My history of working and studying in diverse settings has also been helpful in cultivating relationships with people from the broad range of cultures that I interact with as part of my role.
When it comes to gender diversity, however, we don't have many women as colleagues. This imbalance is not only true at Beneq –  it's the case across all technical industries. Hopefully these things change in the future.
There are a lot of movements and actions to improve gender equality and diversity, but I don't know how or when they will bear fruit. But we have to plant the seeds and work to bring change. Hopefully we'll see a future that's a bit different from what we have today.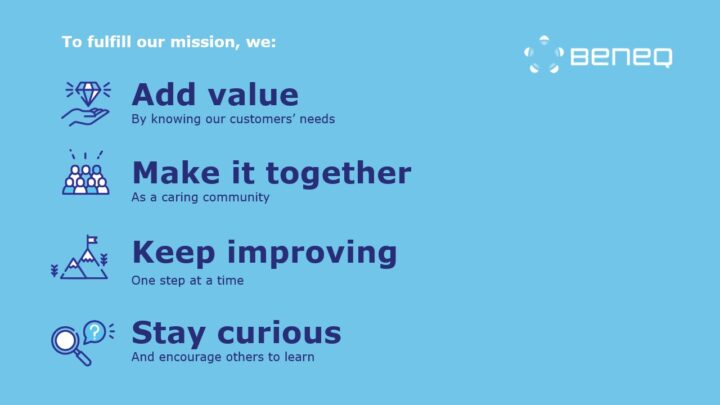 ---