My Beneq Values
"A love of learning is a competitive edge"

For Product Manager Lucas Monteiro, a culture of curiosity where everyone is encouraged to learn is a place where truly great things can happen. Learn more about how Lucas implements the Beneq value in his work – stay curious and encourage others to learn.
As a product manager for semiconductor products here at Beneq, I find myself in a constantly changing field. A willingness to learn and see the bigger picture is essential to keep up and stay one step ahead. Luckily, I'm in the right place for that.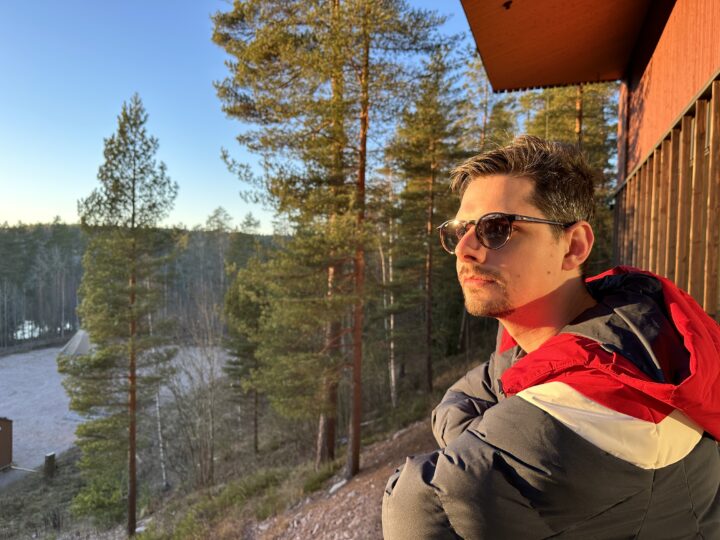 Before starting at Beneq a couple of years ago, I worked as an engineer in the automotive industry in my home country of Brazil. While I learned a lot there, the auto industry is very mature and settled: things move quite slowly. I was looking to move into a field where everything was constantly evolving and where anyone willing to learn could find themselves at the edge of something big.
Enter Beneq.
A generalist — and an expert
A willingness to learn is about more than just education or skills. It's about wanting to see the bigger picture and having the desire to understand more about how the world works. I consider myself a generalist and would not want to be hemmed in by only learning about one very specific thing for my whole life, which is how many may typically assume things are in the high technology sector.
While there's no shortage of experts at Beneq, most are not defined by one single topic. From the first day, I've been able to go in any direction and learn as lightly or in-depth about different technologies and processes as I want.
What's clear is that my own personal desire to keep learning, which is a big part of my identity, is aligned with the culture here at Beneq. Everyone seems to get that constant learning is the lifeblood of success in an industry where technologies and customer needs constantly evolve. To stay ahead in a cutting-edge sector, learning is a fundamental prerequisite.
Everyone I work with understands this, which is probably why team members constantly undergo new training. If you want to truly learn something new, all you need to do here is ask for the resources. That means a lot to me.
Curiosity and openness to new ideas
Beneq is a place for curious minds. It's great that you never feel like you're the smartest person in the room.
My colleagues always have something to teach me, keeping me on my toes

LUCAS MONTEIRO
If you always feel like you are the smartest person in the room, it might be time to change jobs.
When I speak with my team in weekly meetings, I always try to bring in a topic that might be outside their normal frame of reference, such as the marketing or financial side of the industry. This way, our technical experts can see the bigger picture and better meet the needs of our customers.
Our success is built not just on our curiosity but also on an openness to new ideas. ALD is fast-moving, and the semiconductor industry is borderline science fiction. Trying to make confident predictions about where the semiconductor industry will be in 5 years is very challenging. You have to be open to any possibility and willing to learn something entirely new, as one innovation can rapidly change the direction of travel.
Learning is our competitive edge
I don't just learn from the people I work with but also from our customers. Many of our clients work in critical industries with precise requirements that are constantly evolving. If we couldn't learn from them, how could we stay competitive?
Learning what customers need right now requires flexibility and humility. It also requires honesty, which is the best starting point for learning anything. I always try to be honest with colleagues about what I don't know so that I can learn what I need to.
Honesty also applies to our mistakes, so we can genuinely learn from them. It's absolutely fine to make mistakes, and it's pretty impossible to avoid them when you're in an industry trying so many new things for the first time. What matters is acknowledging those mistakes, taking note of them, and letting everyone know. This way, we don't have to repeat the same mistake, as we've already learned from it. Although we might not get it right the first time, our attitude to learning means that we only make the same mistake once.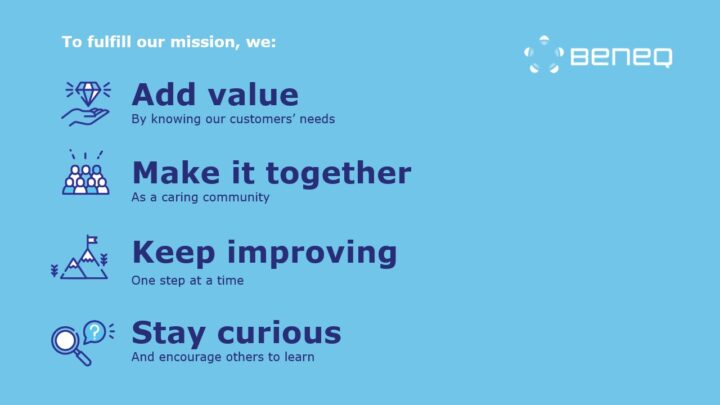 ---