Philips MEMS Foundry adopts Beneq Transform® ALD cluster tool
BENEQ, PRESS RELEASE, January 26, 2022, 11.00 EEST
Philips MEMS Foundry – part of Philips Engineering Solutions – commissioned the Beneq Transform® Lite ALD tool at the foundry on the High-Tech Campus in Eindhoven, the Netherlands, in autumn 2021. The state-of-the-art facility specializes in low to medium-volume custom MEMS manufacturing.
Philips MEMS Foundry's key prerequisite for an ALD tool was dielectric quality, for which the MEMS Foundry tested the Beneq Transform® with electrical characterization on capacitors.
"Beneq's batch ALD tool met the dielectric requirements for our different capacitive MEMS ultrasound transducer (CMUT) applications, while providing high throughput for production purposes. Its ability to deposit different materials using ALD also makes it useful for different MEMS applications," explains Rob van Schaijk, Principal Architect, Thin Film, at Philips MEMS Foundry.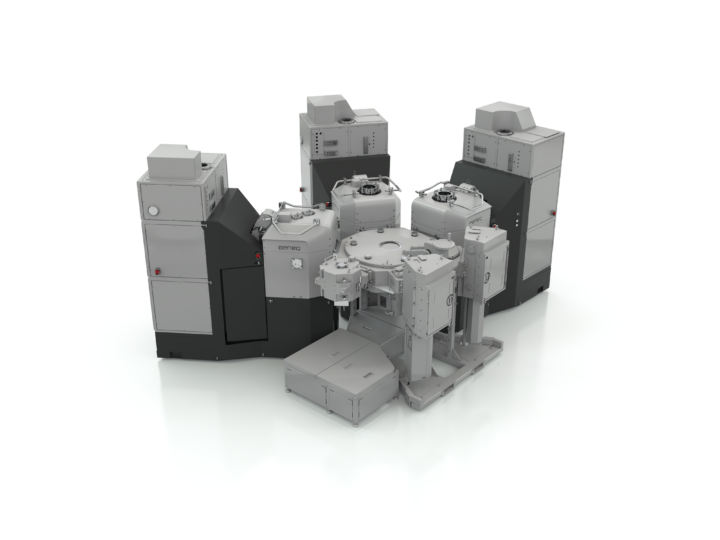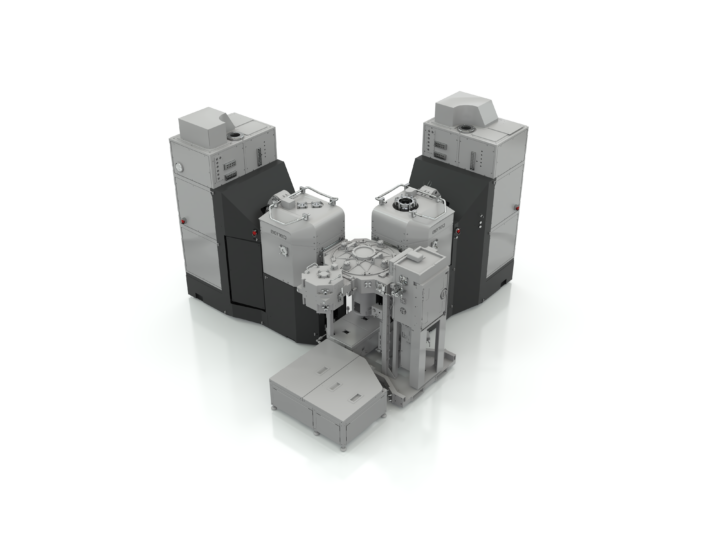 In addition to appreciating the capabilities of the tool, the Philips MEMS Foundry team also commend the care and attention to detail Beneq demonstrated while completing the delivery.
"The delivery and installation process of the equipment showed a true partnership from Beneq's side, with a focus on a highly comprehensive acceptance document and clear understanding of our needs. The open communication and the support we received during the installation process were key factors leading to a successful installation," says Guy Backner, Plant Manager (MEMS Foundry) at Philips MEMS Foundry.
"We're excited to collaborate with Philips MEMS Foundry, renowned for innovative sensor solutions for the medical sector and beyond. Philips MEMS Foundry sets high expectations for the performance and operational excellence of the tool, and we are looking forward to collaborating with them to address the broad range of needs of the market starting with critical thin films central to their sensor technology," comments Mikko Söderlund, Head of Sales at Beneq.
Collaboration between the two companies is likely to continue in the future.
"The Beneq ALD is a key capability within Philips MEMS Foundry's CMUT platform growth, addressing both process development and manufacturing needs. Future developments in this field will lead to further collaboration between Beneq and Philips MEMS Foundry," says Backner.
Beneq has continued to see robust demand for the Beneq Transform® and Transform® Lite product configurations across key customer regions such as the EU, Japan, China, Taiwan and the USA.
Learn more about  Beneq Transform®: https://beneq.com/en/products/semiconductors/transform  

Further information:
Lie Luo, Head of Marketing, Beneq, lie.luo@beneq.com
Paul Bekkers, Business Development Manager, Philips Engineering Solutions paul.bekkers@philips.com

About Beneq 
Beneq is the home of atomic layer deposition. In 1984, we established the world's first industrial production using ALD. Today, we lead the market with products for R&D (TFS 200, TFS 500, R2), semiconductor device fabrication (Transform®), 3D and batch production (P400A, P800, P1500), ultra-fast spatial ALD (C2R), and roll-to-roll ALD (Genesis). 
Beneq's unique Development Service simplifies customer adoption and proof-of-concept for new ALD processes, while our Coating Service cuts down time to market by outsourcing state of the art ALD production. Our team of engineers and experts is dedicated to making ALD tools accessible for researchers.