Beneq ITO coatings go Space
Earlier in this blog, we have told many stories about our displays and thin film coating solutions in extreme conditions. Lumineq displays have been flying high in aircrafts, entered the Amazon rainforest in helicopters and running on fuel cells in Alaska. Our ALD coatings protect against moisture in the most demanding applications and even against dark forces.
Space is the next frontier.
Beneq thin film coatings on the Aalto-1 satellite
Aalto-1 is a student satellite project, created by an interdisciplinary co-operation network within Aalto University, with the satellite's payloads developed in Technical Research Centre of Finland VTT, Helsinki University, Turku University and Finnish Meteorological Institute FMI. The team has members from five different departments of Aalto University. Additionally, a consortium of Finnish universities and space industry has been formed to support the satellite project, and international relations with several foreign universities have been created.
On the satellite, there are areas that are not covered by solar cells or any other equipment, which still need protection. The solution is a two-layer coating, where the aluminium surfaces have first been anodized and then coated in the Beneq factory with indium tin oxide (ITO).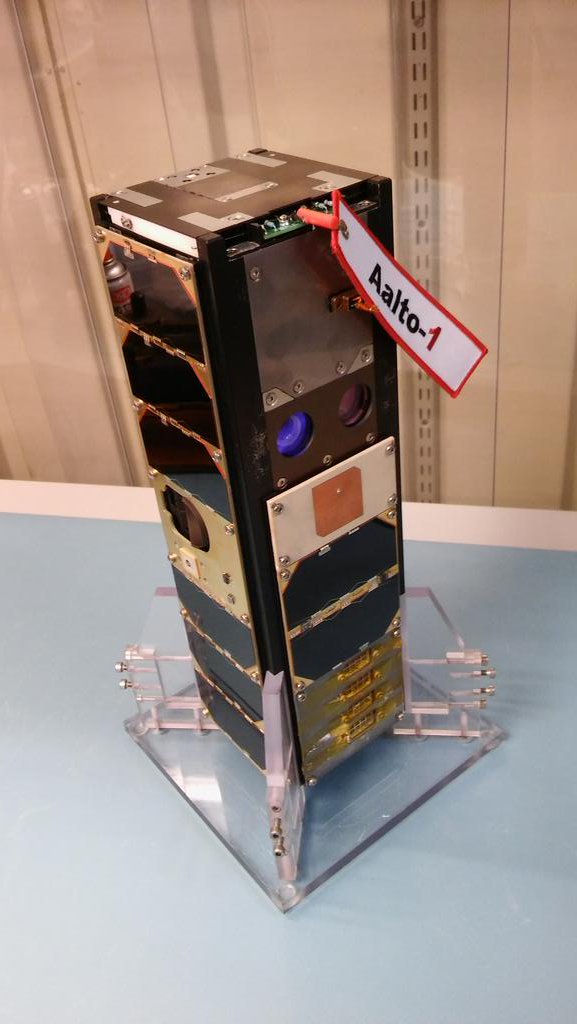 The ITO coating on the satellite has dual functionality. Firstly, its anti-reflective capabilities serve as a part of the satellite's thermodynamic control system that distributes thermal energy evenly around the satellite during the hot and cold cycles of the orbit.
Secondly, the ITO layer's electrical conductivity is needed for the functionality of the satellite's electrostatic plasma brake, which consists of a single gravity-stabilized tether that can be used for deorbiting the satellite, to avoid leaving it in orbit as space debris after the mission.
The satellite is scheduled to be launched by the summer of 2016, with its successor Aalto-2 already aiming for a launch at the end of 2016.
You don't have to be a rocket scientist to find the optimal thin film coating
There are two things to learn from the project. Firstly, you never know where you end up next with thin film coatings. The application areas really range from here to eternity. Not even the sky is the limit…
Secondly, finding the right solution for a demanding thin film coating challenge can be complicated stuff. In this case the, it required finding the right balance between the conductive and refective capabilities of the thin film coating in connection with the special durability requirements for anodized aluminium under the extreme forces of a space mission. Without going into details, we can tell it was not a straight-forward exercise.
The good news is that you don't have to be a rocket engineer to find your own customized and optimized thin film solution. The friendly experts of Beneq Development Services and Beneq Coating Services will fix that part for you. All you need to know is how to contact them. And that is easy. That journey starts right here.