---
Ozone line O3
The ozone line O3 option includes all parts for using ozone gas. It is fully integrated into the TFS 200 electrical and software systems.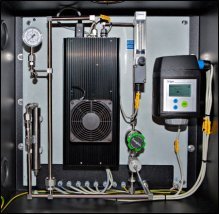 Ozone generator 803N (BMT Messtechnik GmbH)
with 8 g/h ozone production
Includes pressure regulator, rotameter, pneumatic pulsing valve,
stainless steel tubing with VCR® (Swagelok) fittings,
outlet for flow adjustment and ozone destructor
Integration with TFS 200 electrical cabinet for power feed
Ozone cabinet with ventilation connection
Please note that Beneq requires use of gas detection and alarm systems in combination with hazardous gases (detectors can be separately purchased from Beneq).
Ozone analyzer
The Ozone analyzer is used for measuring ozone concentration. The product is manufactured by BMT Messtechnik GmbH.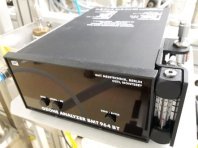 Stainless steel and PFA tubing with VCR® – and Swagelok fittings
Integration into TFS 200 electrical cabinet and control system