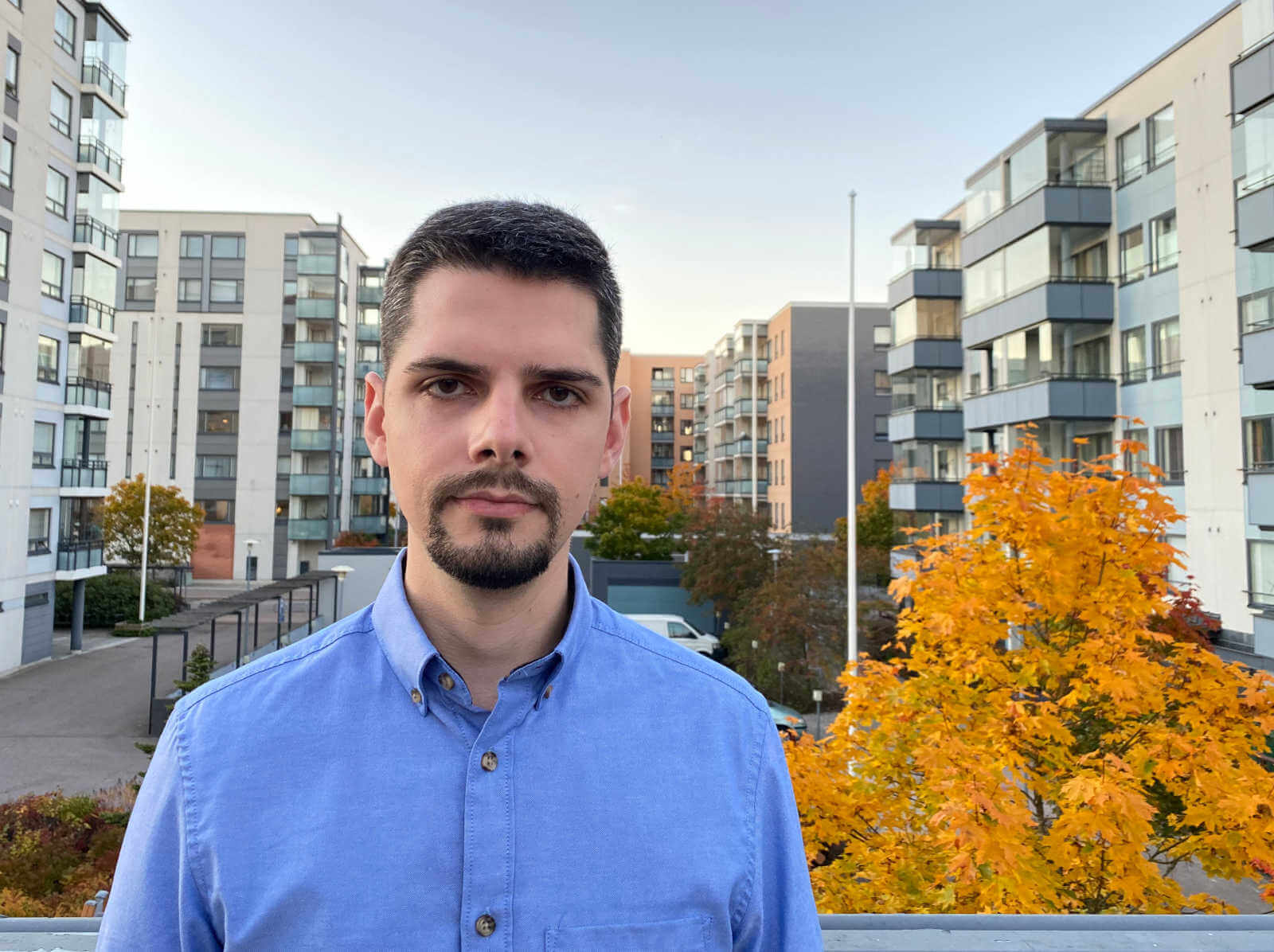 Lucas Monteiro, Product Engineer
Beneq is a diverse group of people with a range of skills and backgrounds, including over 15 nationalities. With so many perspectives, we have plenty of stories to share around what we do, and what makes us thrive. Lucas is a Product Engineer on the team, and this is what he had to say.
Opportunity to explore
I am originally from Brazil, and I've been working at Beneq since 2020. It all started when my wife landed a job in Finland, and I immediately started looking for relevant positions. That's when I found Beneq. After studying both the company and the job, it was clear Beneq was a tech-oriented company on the edge of innovation. And that seemed like an excellent match for me.
Previously, I worked in the auto industry for a large company. Besides the prospect of changing the industry, I was also motivated by having the chance to work in a smaller organization, where I could have more space and autonomy to make an impact.
Coming from Brazil, Finland was genuinely appealing. It has well-preserved, beautiful nature right outside one's front door, the country is safe, and there's virtually no corruption. It's hard to come up with reasons why someone wouldn't want to live in Finland, aside from the weather, of course. Even considering that 2020's winter was harsh compared to previous years, it wasn't as bad as it is usually portraited. We could work remotely due to the pandemic, and the apartments here are all well-prepared for the cold.
I'm proud of what I'm doing
I like working on different fronts. My current position can be divided into two main roles: the first is about improving the product, and the second is focused on cost savings. At Beneq, there is a mindset of constant improvement, and that's a natural match with how I think. We're constantly analyzing and engineering ways to enhance what we do, pursuing win-win situations to deliver better products to our customers while reducing our costs.
In my role, it's important to rally people around a common cause and work together across different departments. At Beneq, people are always willing to help, so the collaboration work runs smoothly. There's a mindset of co-creation and understanding different perspectives to come up with solutions. I enjoy collaborating with others to drive improvements and find cost savings. I can also see a direct link between the work I do and its revenue impact on the company, and I appreciate that. I feel like I am actually contributing to the business's success while delivering more value to customers.
Finally, the fact that we operate at the edge of new technology is inspiring to me. We are constantly monitoring evolutions in our market so we can stay ahead of the game. The tools and products we provide help other tech companies to improve their own processes and technology, which has a wide-reaching impact. ALD is present in technology that everyone uses. It's on televisions, laptops, mobile phones and lots more. Knowing that our ALD technology is part of many new technological solutions is quite exciting. I feel like I'm contributing to the future of technology – that makes me proud of what I'm doing and where I'm working.
Connection right from the start
We're a growth-oriented company with ambitious targets, so the environment at Beneq is fast-paced. Despite having high goals, the culture is still friendly and easy-going. People are helpful, and they included me as part of the community right from the beginning, especially considering that I joined the company in the middle of the pandemic. I've never felt left out for not speaking Finnish since we have an international group of people working here, and I'm not the only person who doesn't speak the language. Needless to say, that does not mean I am not learning it!
The stereotype about Finns being cold and overly rational surprisingly doesn't reflect my experience. I've been able to make friends quickly, and everyone has been friendly to me. My colleagues have invited me to their houses, and a few weeks ago we arranged a birthday party for one of my colleagues in my apartment. So, I've actually found some real friends from work already!
Lucas Monteiro is a product engineer who works for Beneq's semiconductor unit. We are constantly looking for new colleagues to join our team from all over the world. Check out our open positions here!
Join us
Want to join team Beneq?
We are material scientists, designers, engineers, and more. Find out our current vacancies.
See Careers