NEWS
ALD TechDay Forum 2023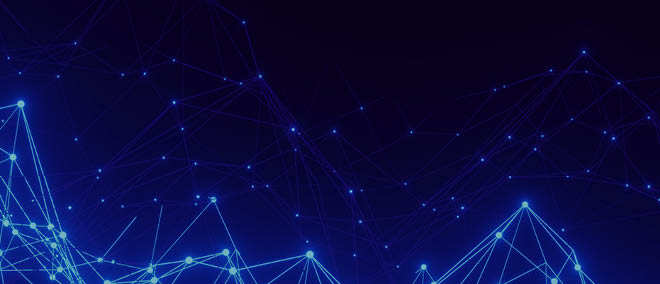 ALD TechDay Forum a Resounding Success
The sold-out Nov-14 event featured exclusive presentations from Yole, imec and Beneq and key inflection scenarios for ALD equipment in specialty semiconductors.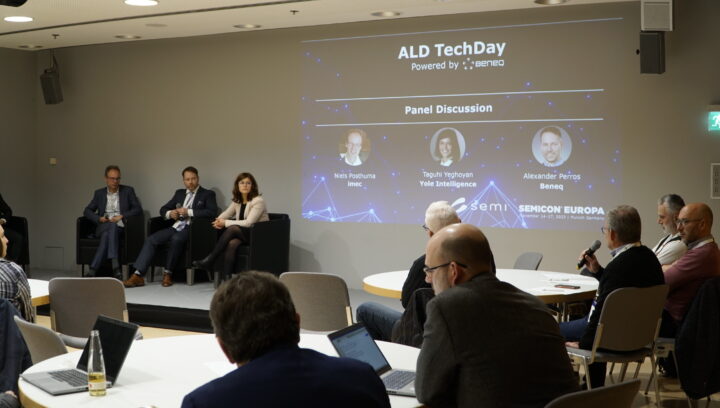 Beneq hosted an ALD TechDay forum at Semicon Europa in Munich on Tuesday, November 14th. Pre-registration was required due to limited seating, and attendance was sold out leading up to the event. We were excited to receive so many interest registrations, and we will consider expanding the event for next year.
The ALD TechDay Forum was an afternoon seminar on the theme of ALD's rapid adoption in specialty device fabrication, such as in wide-bandgap power semiconductors, thanks to the emergence of novel architectures, materials, and performance improvements.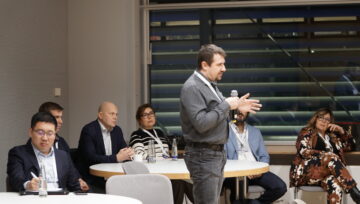 Invited keynotes presented innovative ALD applications for specialty device fabrication, tool solutions, and case examples on GaN and SiC devices. We also discussed adoption inflections and outlooks for the coming years.The audience was comprised of Semiconductor integrated device manufacturers (IDM), foundries, and research and technology organizations (RTO).
The role of ALD is not to replace CVD but an enabling technology to solve interfacial layer and surface passivation challenges on complex devices such as p-GaN gate HEMTs or SiC trench MOSFETs.

Alexander Perros, Beneq
Companies from the following device markets were invited and present during the forum:
SEMINAR PRESENTATIONS:
"Atomic Layer Deposition for More-than-Moore Devices in a Perspective of the Wafer Fab Equipment Market", Taguhi Yeghoyan, Senior Technology & Market Analyst, Semiconductor Equipment, Subsystem and Test Division, Yole Intelligence

"ALD Applications for More-than-Moore: Overview and Case Example from SiC", Alexander Perros, Head of Process Development, Semiconductor ALD, Beneq

"Case Study of ALD Dielectrics for GaN Power Electronics", Niels Posthuma, Principal Engineer GaN Power Electronics, imec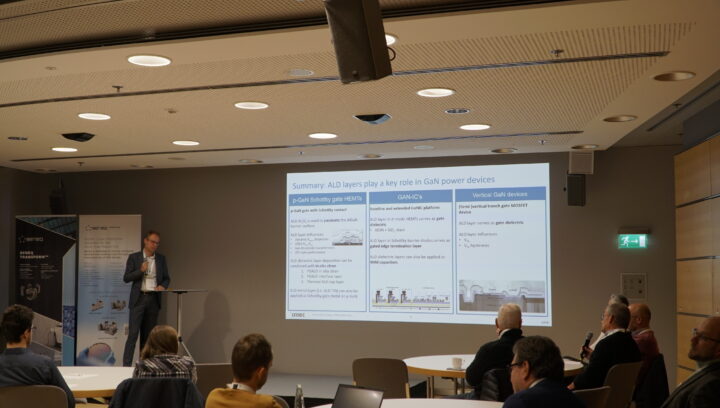 There were three seminar presentations followed by a panel discussion and networking dinner. We are thankful for our excellent speakers from Yole Intelligence, imec, and Beneq. There were many lively discussions in the room during the panel, where we had a question coming from nearly every table. We finalized the panel discussion by taking a live poll to gather audience feedback.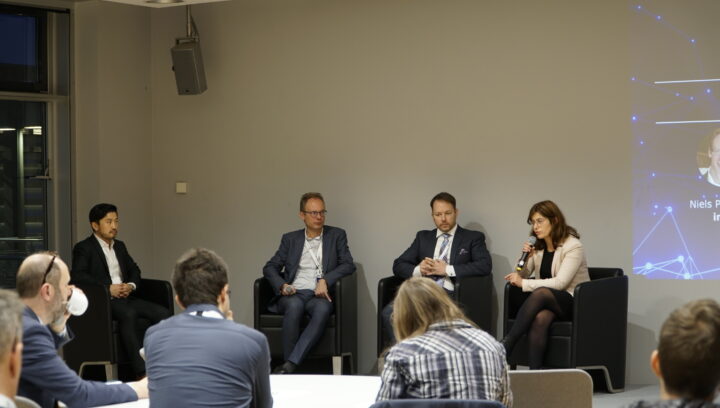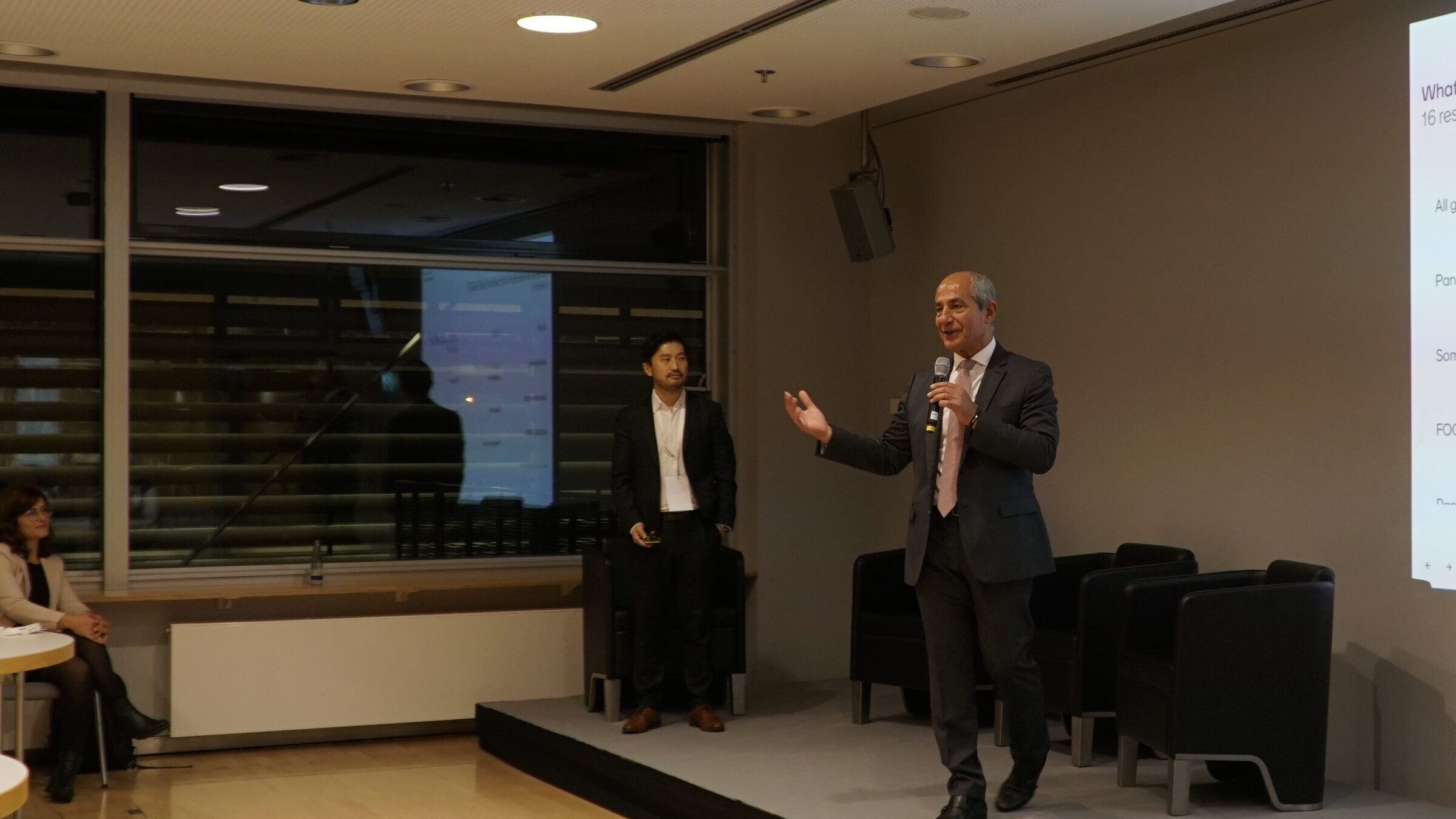 The forum concluded with a Lucky Draw raffle prize, which was drawn by the President of SEMI Europe, Laith Altimime.
Forum participants were driven to downtown Munich for the evening to enjoy a traditional Bavarian meal at the ALD TechDay networking dinner. The dinner, held in a festive venue, allowed further discussions to continue from the forum topics before concluding the evening.
PARTNERS
We are thankful for all of our partners who helped make this event a success!
Key Partners we want to thank: SEMI Europe, imec, and Yole Group.
Would you like some more information about these topics and to hear about upcoming events from Beneq? Sign up for our newsletter below.