01.09.2021
The reaches of Atomic Layer Deposition (ALD) are expanding to new territories where the process is no longer restricted to small scales. Industries with some of the biggest components and throughput requirements are seeking to take advantage of the unparalleled quality of ALD films for their applications. On September 1, Beneq, a supplier of ALD equipment servicing the semiconductor, optics, and other markets, answered that call with the release of the P1500: the world's largest ALD reactor.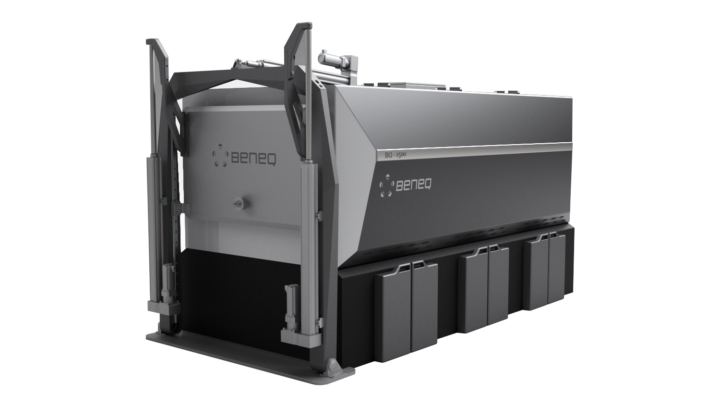 Enabling new solutions
The latest installment in Beneq's P-Series, the P1500 system is the only tool to offer research and industry labs the ability to utilize ALD for large substrates for which ALD has been traditionally inaccessible. Boasting a vacuum chamber with a width of 170 cm, this product enables ALD coating of photovoltaic glass, Generation 4-6 display glass, and optical films on wide area astronomical mirrors, up to 1300 x 2400 mm in size. 
Upscale batch throughput
Thanks to its size and rigorous engineering the Beneq P1500 offers the opportunity to drastically increase ALD batch production throughput. Large batches of parts, such as semiconductor chamber lids and liners or printed circuit boards, can be coated with protective barriers without sacrificing film uniformity. Beneq is pushing the limits of industrial ALD to give customers solutions for all types of large-scale coating efforts.
Consistency and reliability
The tool retains all the quality-of-life features of the P-series product line, including the ability to rotate through multiple reaction chambers to reduce maintenance-related downtime, and plug-and-play capacity with custom chamber configurations. The P1500 also includes the option of equipping Beneq's proprietary preheating oven to cut down on process time. Learn more about the P-series here: https://beneq.com/en/products/batch-ald/p1500/
"We are very excited to launch this new product that brings batch ALD onto a whole new substrate size level," says Beneq's ALD Business Executive Sami Sneck. "This opens up new possibilities in several industries dealing with large glass sheets or large metal parts."
About Beneq 
Beneq is the home of atomic layer deposition. In 1984 we started the world's first industrial production using ALD. Today Beneq leads the market with products for R&D (TFS 200, TFS 500, R2), semiconductor device fabrication (TransformTM), 3D and batch production (P400A, P800, P1500), ultra-fast spatial ALD (C2R), and roll-to-roll ALD (Genesis). Beneq's unique Development Service simplifies customer adoption and proof-of-concept of new ALD processes. Our Coating Service cuts down time to market by outsourcing state-of-art ALD production. Beneq's team of engineers and experts are dedicated to making ALD tools accessible for researchers and enabling technology mega trends through ALD.
For further information please contact:
Lie Luo
lie.luo@beneq.com | +358 45787 69760