Batch Production Equipment
Beneq P1500
The world's largest ALD system for your biggest substrates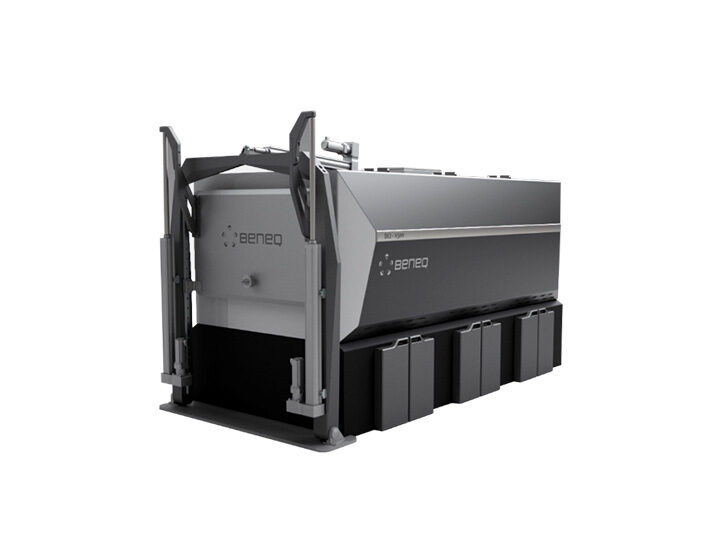 The Beneq P1500, our biggest ALD system, is built specifically to coat sizeable sheets and complex parts. It is also made to deliver increased throughput for batches of smaller components.
Our customers use the P1500 for optical coatings on large diameter substrates, anticorrosive coatings of semiconductor equipment parts, and various applications where ALD is used on glass or metal sheets.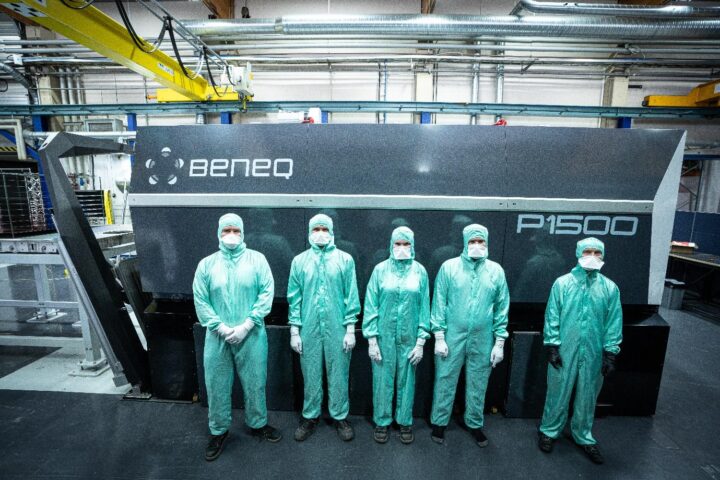 Size
Large parts need large ALD tools. The Beneq P1500 can accommodate parts up to 1300 × 2400 mm in size, and enables the deposition of high-quality, functional optical coatings on wide area mirrors or lenses. It is also used to coat batches of parts in the 300 to 1000 mm size range.
Possible substrates include:
Generation 4 to 6 display glass
Photovoltaic glass sheets
Astronomical mirrors
Semiconductor chamber lids, liners & showerheads
Printed circuit boards

Scalability
Increased throughput of smaller substrate batches. Has your current coating fleet reached full capacity? The Beneq P1500 offers the ability to scale up your batch production and add additional coating capacity to your workflow.
When compared to smaller batch tools, the P1500 can supercharge your coating throughput. Additionally, its large batch capacity can reduce the cost for coating smaller parts, making ALD commercially feasible across many application areas.
Design and setup
Every customer is unique. With the P1500, you can choose between different setups of reaction chambers and substrate holders. Allow us to select and design the optimal tool setup and ALD process to suit your substrate and application.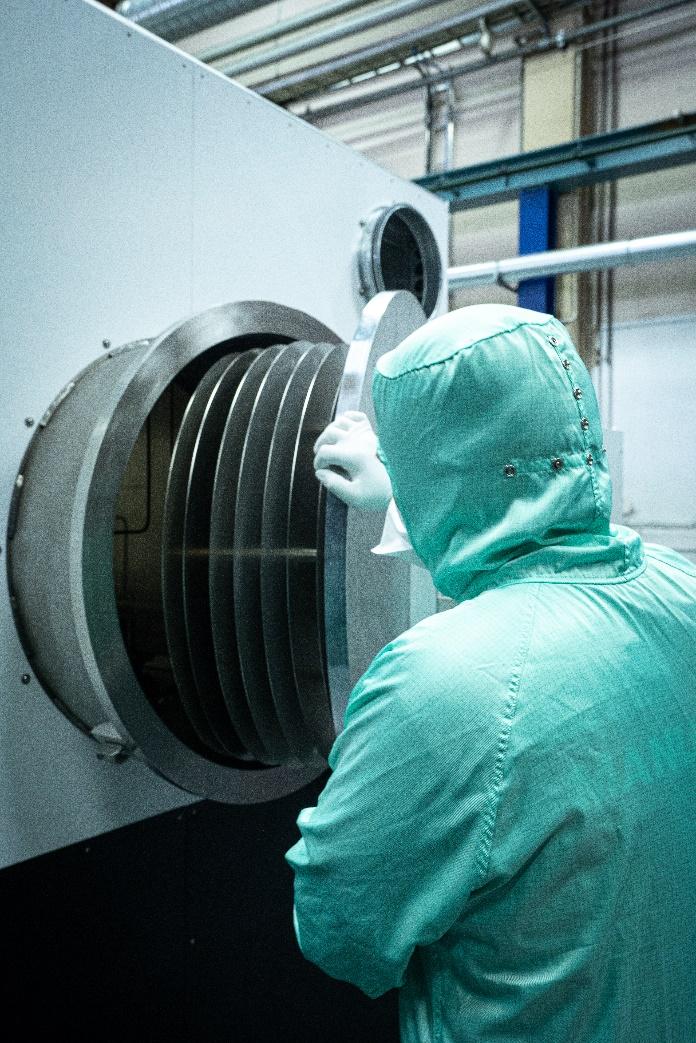 Multi-Chamber Functionality
Avoid unnecessary downtime from maintenance. The Beneq P1500 uses multiple reaction chambers that are continuously switched between each run, so you can minimize maintenance-related production downtime.
Thickness Versatility
Deposit on your needed scale. Big batches demand significant volumes of precursor and produce many residues and by-products. To address these challenges, the P1500 features high-capacity precursor sources and precursor deactivation and filtration systems for depositing batches of films ranging from nanometer to micrometers in thickness.
The Beneq P1500 is the latest example of our robust and reliable P-Series, which benefits from 35+ years of experience in industrial ALD batch production.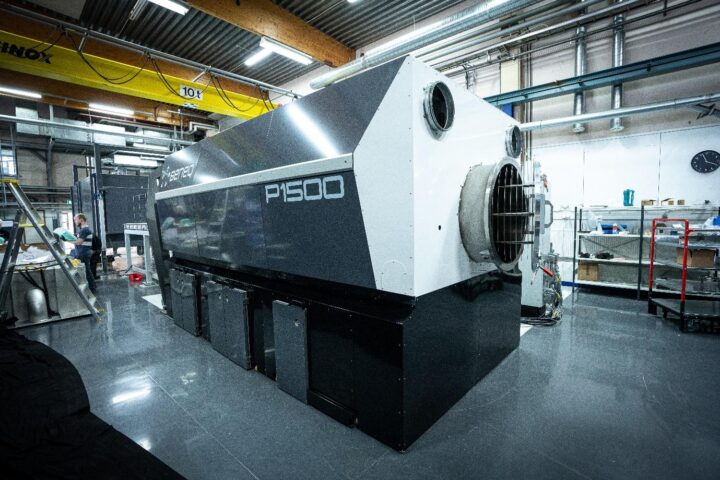 Precursors
Oxides, nitrides, sulfides, and more. Choosing the right process and precursor materials can be tricky. When to use high vs low temperatures? Are the precursor materials safe to use? Consult with our experts to find just the right material or material combination for your application.
The P1500 heats up from room temperature to 400°C and easily handles gaseous, liquid and solid precursors, including toxic, pyrophoric and corrosive precursor materials.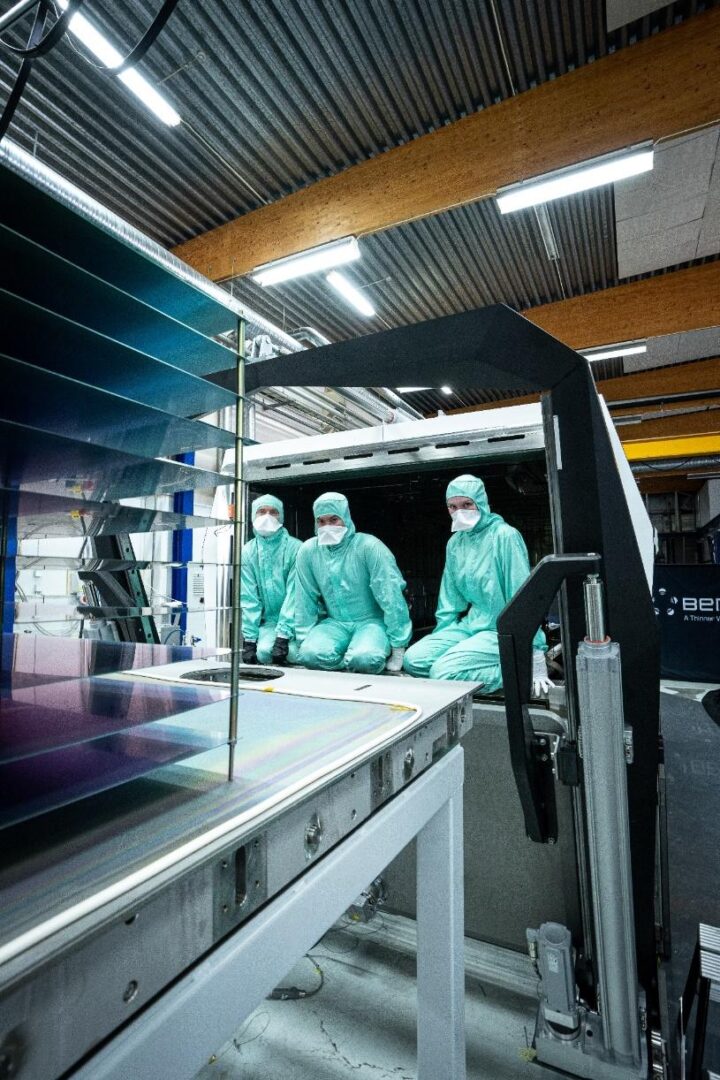 Preheating Oven
Proprietary preheater by Beneq. Our optional preheating oven shortens the heat-up time and further increases your throughput.
---