Ultra-fast high precision spatial ALD coating
Beneq C2R™ is the spatial ALD member of our cluster-compatible equipment family.
Beneq C2R takes the Plasma Enhanced ALD (PEALD) process to a fully new level – for the first time, PEALD can be used in high volume manufacturing. Because of the plasma enhanced rotary ALD process, the Beneq C2R is ideal for thick ALD films, even up to micrometer.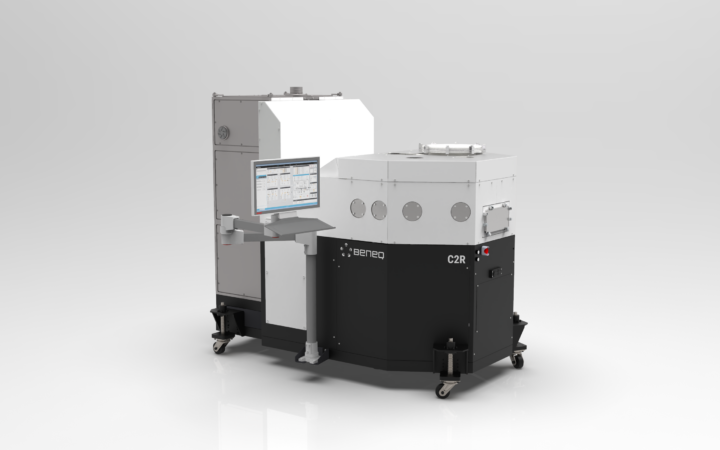 Beneq C2R provides an optimal solution for high performance ALD in industrial applications, such as optical coatings, insulators and barriers.
The Beneq C2R is the ideal product when speed, cost, low process temperature, and the highest possible film quality are the driving factors.
Technical highlights
For barrier, insulation and anti-corrosion applications for MEMS, LED, OLED, photovoltaics, high power semiconductors, sensors, etc
For up to 200 mm wafers and other round or rectangular substrates
Can be equipped with standard wafer automation.
Contact us
Do you have an inquiry?
Contact our team of experts to get more information, request a sample, or ask for a quote.
Contact us