OLED encapsulation
The ultimate protection against water vapor and oxygen
ALD coatings offer the highest performance pinhole-free barrier against environmental degradation. ALD film is fully conformal and pin-hole free. With only 20 nm of aluminum oxide we can reduce water vapor transmission rate (WVTR) levels to 5×10-6 g/m2 per day.

Beneq: the trusted ALD partner for OLED encapsulation
We understand OLED encapsulation. Our solutions range from single wafer thermal and plasma-enhanced ALD (PEALD) to thermal 25 wafer batch for high volume manufacturing. Available both for 200mm and 300mm. Our ALD tools come with built-in software controls that are designed to easily integrate with OLED micro display manufacturing lines. We provide face-down and face-up configurations and always match your line height. Add a turbo-pump option for high-vacuum integration.
---
Validated by leading micro OLED researchers in the field
Measuring the WVTR of a high quality ALD barrier film can be very challenging. When ALD TFE is applied directly on the OLED device, what really matters is the OLED lifetime. This is often easier to measure than the WVTR, but in order to quantify the barrier performance different types of WVTR tests are used. One of the most sensitive test methods is a Calcium test. An example of our ALD stack in a Ca-test is shown below.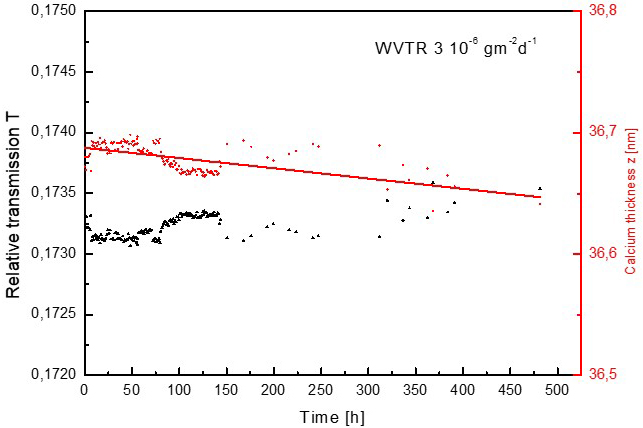 ---
Your one-stop encapsulation solution
We offer multiple ALD tools that are production ready for OLED encapsulation. This significantly reduces your time to manufacturing and offers seamless integration with your production lines. Choose from our large selection of chamber options as well as configurations, whether it is for R&D, pilot scale or high volume manufacturing.