Industries & Applications
Anti-Corrosion Coatings for Semiconductor Equipment Parts
Various manufacturing processes expose semiconductor process chamber components to high temperatures, high energy plasma, a mixture of corrosive gases, high stress, and combinations thereof. These extreme conditions, found especially in etch and PECVD tools, may erode or corrode the chamber components, causing unwanted particle and metal contamination on the wafers being processed. Coating semiconductor process chamber components with ALD protective coatings is an effective way to reduce defects and extend their durability.
---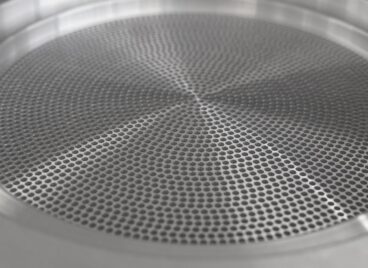 Showerheads and etch chamber parts
The ALD process allows for conformal film layers having uniform film thickness on articles and surfaces having complex geometric shapes, holes with large aspect ratios, and three -dimensional structures. Single or multi-component coating may be grown or deposited using ALD with various oxide-based ceramics.
Contact us
Do you have an inquiry?
Contact our team of experts to get more information, request a sample, or ask for a quote.
Contact us