November 15, 2022┃15:00-18:00┃Novotel Muenchen Messe
ALD TechDay Forum 2022
ALD is finding rapid adoption in More-than-Moore device production. Who is adopting ALD and for what applications? Learn more from this exclusive forum.

The ALD TechDay Forum 2022 event has passed, check out the recap here. Updates will be made to the page for next year's event in Summer 2023.
WHO IT IS FOR
Semiconductor IDM's, foundries, and research and technology organizations.
DEVICE MARKETS
Power, RF, CMOS image sensor, optoelectronics and photonics devices, MEMS sensors and actuators, advanced packaging, and µOLED fabs and IDMs.
AGENDA:
November 15, 2022 at Novotel Muenchen Messe
15:00 Welcoming Reception

15:30 Seminar:

"Atomic layer deposition (ALD) equipment for More-than-Moore devices," a talk by Taguhi Yeghoyan, Ph.D., Yole Group
"Critical ALD solutions addressing More-than-Moore device challenges," a talk by Patrick Rabinzohn, Ph.D., Beneq Oy
"Gate dielectrics challenges for GaN-MOS channel HEMT power transistors – ALD/PEALD opportunities," a talk by Messaoud Bedjaoui, Ph.D., CEA-Leti
Panel and Q&A: Panel discussion with Taguhi Yeghoyan (Yole Group), Patrick Rabinzohn (Beneq Oy), and Messaoud Bedjaoui (CEA-Leti).


18:30 Networking Dinner (Optional)
SPEAKERS
Taguhi Yeghoyan, PhD., is a Technology & Market Analyst, Semiconductor Manufacturing at Yole Intelligence, part of Yole Group, within the Semiconductor, Memory & Computing division. Taguhi's mission is to follow daily the semiconductor industry and its evolution. Based on her expertise in this field, especially in the semiconductor supply chain (processes, materials, equipment, and related applications), Taguhi performs technology & market reports and is engaged in relevant custom projects. Prior to Yole, she worked in world-class European research centers and laboratories, including imec (Belgium), LMI (Lyon, France) and LTM at CEA Leti (Grenoble, France). All along her past experiences, Taguhi has authored or co-authored two patents and more than ten papers. She has graduated from Wroclaw University of Technology (Poland) and University of Lyon (France). Taguhi also completed her PhD. in Material Science from the University of Lyon (France).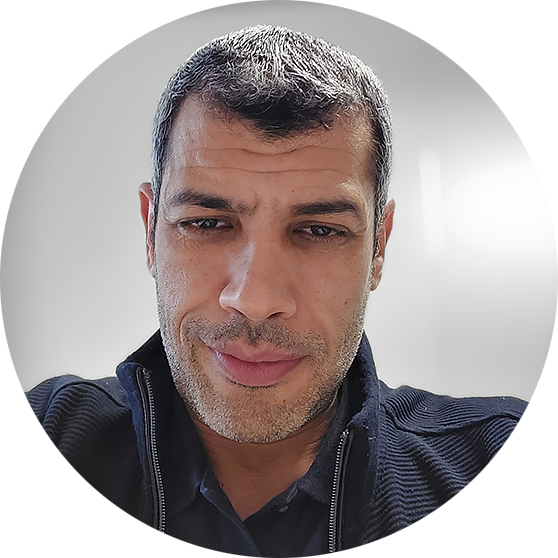 Messaoud Bedjaoui, Ph.D., is a Project Manager at CEA-Leti with over 15 years of experience in advanced material for microelectronic, nanoelectronic and photonic devices. He is currently in charge of the coordination of ALD/PEALD development projects (including processes and materials, tools and applications) in the Technology Platform division, in close collaboration with industrial partners. Prior to this position, he was a technical leader of advanced packaging for energy microsources. Messaoud received his PhD in material science for microelectronics from Toulouse University (France) in 2006, and he has contributed to nearly 25 patents and co-authored more than 20 scientific publications.
Patrick Rabinzohn, Ph.D., is the Strategic Development Executive for the company's Semiconductor Business and was VP for the Semiconductor Business from 2019 to 2022. He has 40 years of industry experience across the semiconductor R&D, device manufacturing, equipment and materials markets and has extensive knowledge of equipment, process integration and technologies. Prior to joining Beneq, Patrick held several high-profile roles, including CTO for IoT/MEMS and Advanced Packaging at Lam Research, General Manager at Intermolecular, Managing Director for Microelectronics at Alchimer, and CTO Europe at Applied Materials.