Beneq Attends EFDS ALD for Industry as Main Sponsor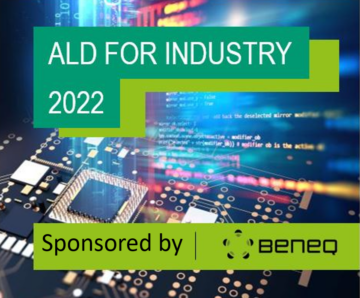 Beneq is excited to be the main sponsor of this year's EFDS ALD for Industry event in Dresden, Germany! We are committed to the continuous development of new applications and solutions for industrial manufacturing.
In addition to our sponsorship, we are contributing two exciting talks. Product Manager, Dr. Philipp Maydannik, will present a talk entitled, "Enabling high volume manufacturing using Spatial ALD technology," where he will discuss scaling industry ALD with spatial ALD and Beneq's recent breakthroughs in roll-to-roll and rotary plasma-enhanced SALD. Sales Manager, Kalle Niiranen, will also talk about our work on using ALD for critical battery interfaces and the Genesis roll-to-roll ALD tool we built to do it.
As the Home of ALD, we strive to provide industry with the highest quality and most flexible ALD platforms. Please stop by our table on March 29th and 30th to chat with our experts and learn about where Beneq is pioneering ALD solutions!
Learn more and register for the event here: https://www.efds.org/event/ald2022/